City Attorney
The mission of the City Attorney's Office is to provide and/or facilitate sound legal counsel, advice and litigation support to the Baker Mayor, Baker City Council and all Baker Departments Heads and Agencies. The Baker City Attorney serves as the Head of the Baker Legal Department and as supervisor of all Legal Department personnel.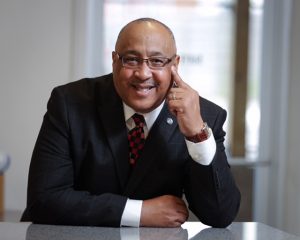 Kenneth R. Fabre', (Ordained Minister + Servant-Leader + Juris Doctorate) serves as the City Attorney for the City of Baker under the administration of the Honorable Darnell Waites, Mayor of Baker, Louisiana. Ken serves as an Honor Corps Ally-Member of the Alliance Defending Freedom (ADF) and is an alumnus of its National Litigation Academy which is a fellowship and training association for like-minded Christian legal advocates and attorneys. He is a member of the Louisiana District Attorney's Association.
The Office of City Prosecutor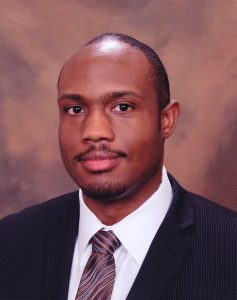 The function of the City Prosecutor's Office is is to prosecute misdemeanor crimes and traffic violations that occur within the City of Baker.  The City Prosecutor represents the City of Baker in all cases that are prosecuted in Baker City Court.  This office is here to serve Baker residents, businesses, and visitors. We are committed to working with community members and law enforcement to fairly and effectively enforce the laws that protect the public.
Christopher R. Dassau, Baker City Prosecutor
Christopher R. Dassau is the prosecuting attorney for the City of Baker.  He is a 2012, cum laude, Southern University Law Center alumnus.  Mr. Dassau is committed to honestly and ethically advocating to protect victims of crimes, protect community safety, and promote justice. Mr. Dassau serves as City Prosecutor under the administration of Mayor Darnell Waites.
PRE-TRIAL DIVERSION:
Baker Pre-Trial Diversion is administered through the Prosecutor's Office and is an important component of the Baker Legal Department. This program is generally designed to provide an alternative to prosecution and conviction of first time offenders, non-violent offenders, and in limited cases, others who qualify when delineated requirements are met.
Phone: (225) 778-1717
Fax:     (225) 775-5639
Email: nanderson@cityofbakerla.com
Hours of Operation  8:30 a.m. –  4:30 p.m.
Location: 1320 Alabama St (City of Baker Municipal Annex building)