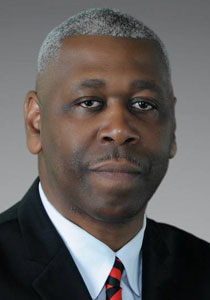 Mayor Darnell "DA-1" Waites
Hello citizens of Baker! My name is Darnell Waites, Mayor for the City of Baker. I am a retired army veteran that served our country for 27 years. I am married to wife April and have four children. I proudly accept the call to serve the citizens of Baker. As your Mayor I have several goals and aspirations for city and community improvements and economic growth for Baker.
In regards to economic development, my plan is to reduce and/or remove barriers for growth for our existing businesses, introduce incentives for new business in Baker and enhance major corridors. As your Mayor, I will strive to make city government and services more responsive, efficient, transparent and accountable. I will diligently work to improve property appeal by enforcing city codes relative to maintenance of both private and public properties and continue to make public safety top priority for our citizens. I am dedicated to being an honest mayor. As Mayor, the citizens of Baker concerns will be my concerns.
As this new administration moves forward, unity will be my main focus. Unity between all departments and the Mayor's office and unity among the Mayor's Office and City Council. It is only in a united fashion that we can move Baker forward. I look forward to "growing" with you.